Back to site
A Dancer's World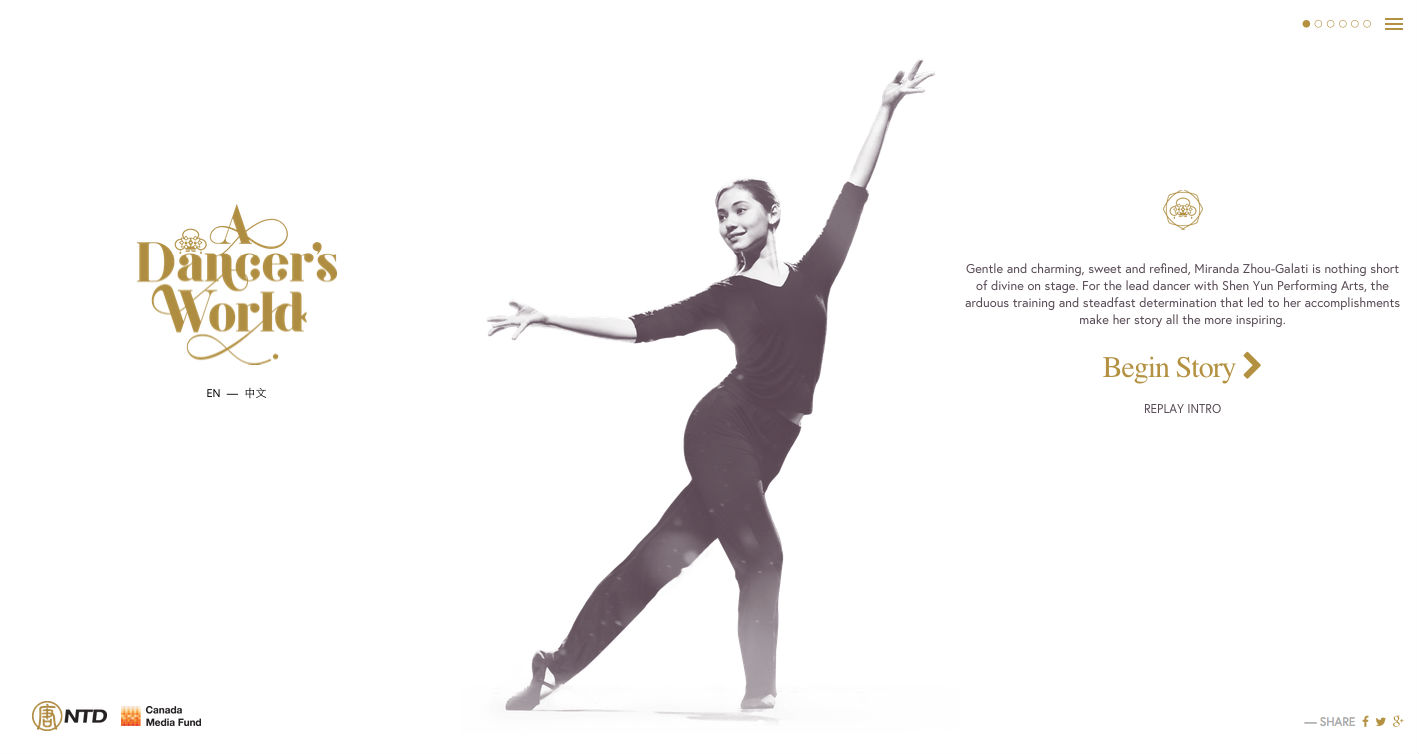 Technologies Used:
Jekyll
Foundation
Sass
Grunt.js
Popcorn.js
A Dancers World tells the story of Miranda Zhou-Galati, the lead dancer for Shen Yun performing Arts.
The client did not require content to be updated regularly so Jekyll static site generator was used and deployed on an Amazon S3 bucket.
The videos were in both English and Mandarin, subtitles had to be translated and synced manually in both English and Chinese using Popcorn.js.